Iranian Nowruz and Spring Equinox in Northern Hemisphere
Spring equinox is the moment that the night and day length are nearly equal. Spring and autumn equinoxes occur in the northern and southern hemispheres on the contrary. That is, if the northern hemisphere enters the equinox of spring, the southern hemisphere enters the autumn equinox. Iranian Nowruz is the first day of spring equinox in the northern hemisphere which celebrated by the Iranians and some other countries.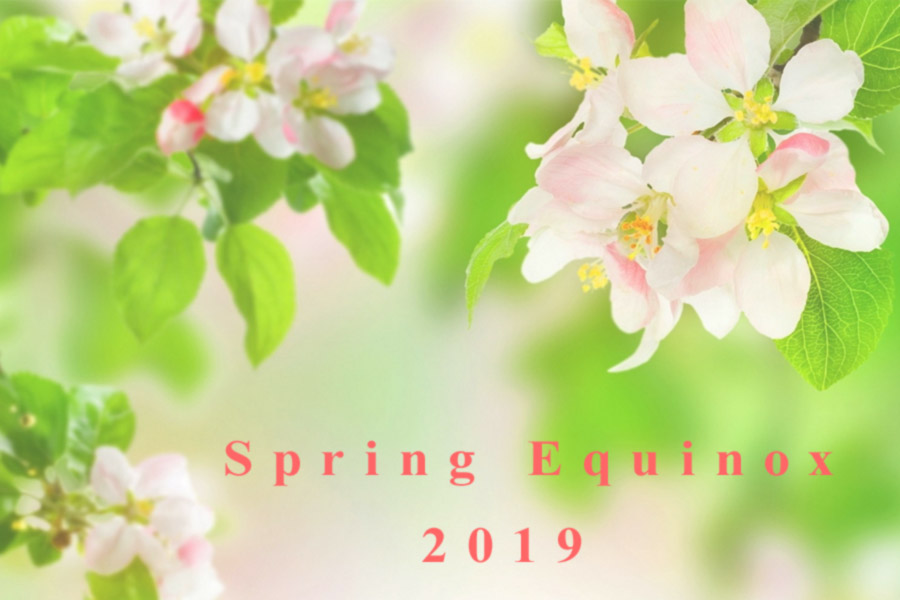 When does spring arrive in 1398 (2019)?
The spring in the northern hemisphere will arrive on March 21, 2019, and at 16:28:43 GMT (01:28:27 PM Tehran time).

Nowruz
Iranian Nowruz is the celebration of the beginning of the flourishing spring days and the end of the cold winter days. Nowruz gives this message to everyone. Nowruz (UNESCO) coincides with March 21st,2019. On this day, the Earth's rotation around the sun ends, and spring replaces with the winter.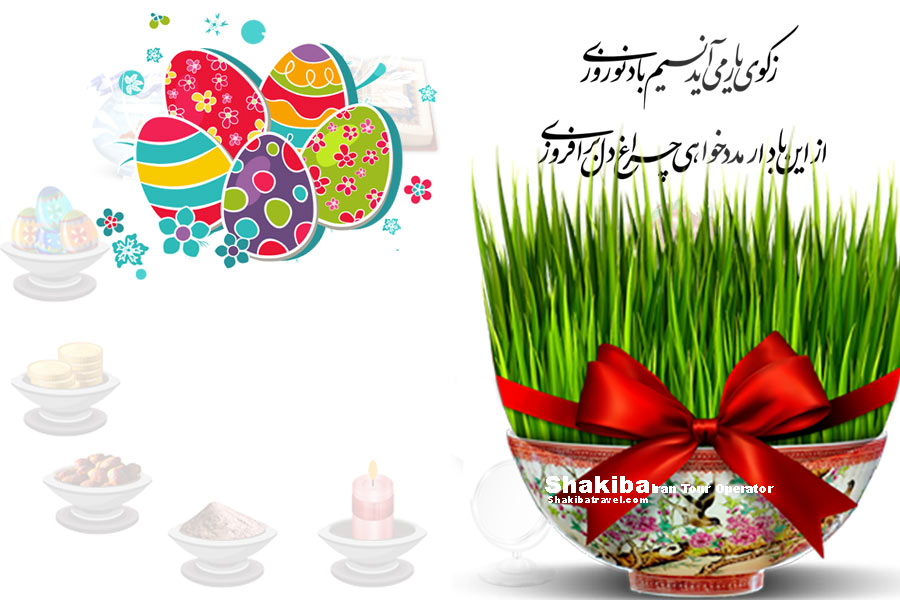 Nowruz and Siavash's death
The old Iranians celebrate Nowruz and death of Siavash, one of the characters of Ferdowsi's Shahnameh, at the same time. Ferdowsi states that Siavash is the man who has crossed the fire without any harm to prove that he had not attacked Roodabeh, another character of Shahnameh, and all people believed his innocence.
The people of ancient Iran mourned a few days before Nowruz due to the death of Siavash and they celebrated and danced after arrival Nowruz. In this ideology, Siavash is a flourishing spring symbol that has succeeded to win the winter drought.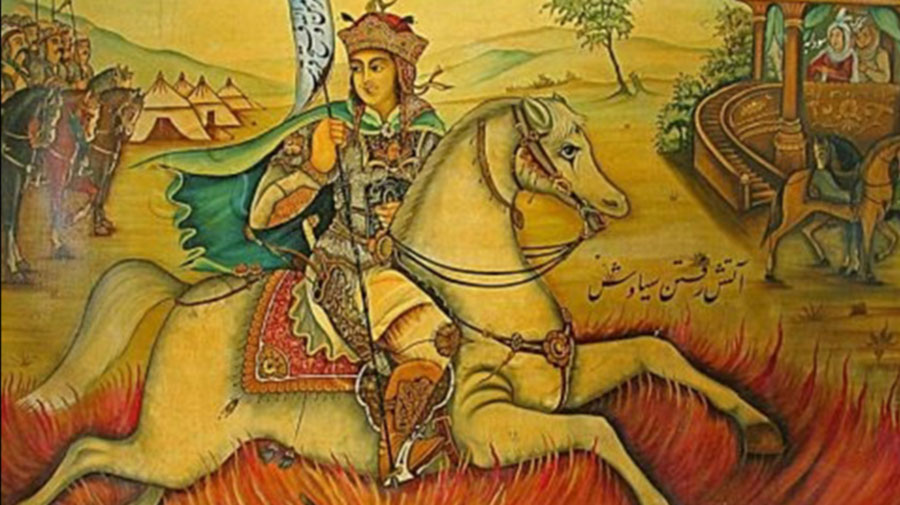 According to Iranian mythology, Zoroaster spoke to God on the day of Nowruz. The old Iranians called Nowruz a day of hope. They believed that in these days, all goodness and beauties are divided among people.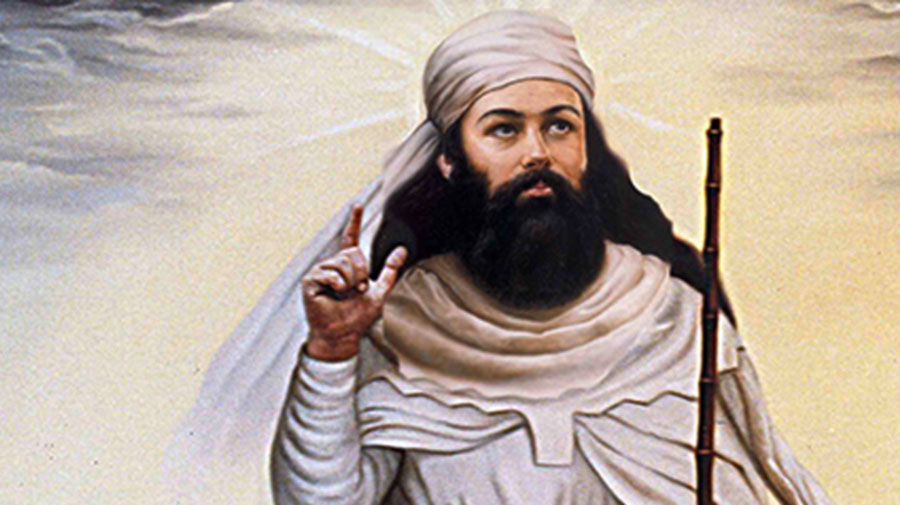 Which countries are celebrating Nowruz?
Nowruz is popular in many Middle Eastern, South Asian and some European countries. These nationals call Nowruz region countries and include Iran, Azerbaijan, Tajikistan, India, Kazakhstan, Syria, Georgia, Iraq, Turkmenistan, Pakistan, Kyrgyzstan, Uzbekistan, Tatarstan, Albania, and Turkey. Nowruz ceremony in all of these countries is very similar to each other but different in some cases.
For example, "Seven Fruits" are used instead of "Seven Sins" (7 different items which its items letters start with S, in Persian "س") in Afghanistan. Nowruz has coincided with the start of the holiday. In these days, People are making short visits to the homes of family, friends, and neighbors. Travel is the main part of Iranians' lives in the early days of spring.
Nowruz Festivals
From the past till now, many festivals are held from late February to Nowruz.  Some of them are:
Khaneh-tekani and buying new clothes
Khane-tekani is the spring cleaning of the house and the Iranians are beginning to do it since late February. Washing the carpet is one of the most critical ways to welcome Nowruz. If you are in Iran in February, you probably see the traces of washed rugs on the roofs. Each Iranian obliges himself to wear new clothes during Nowruz.
On this day, Iranians become the most fashionable people in the world. Shopping centers in all cities of Iran usually have special discounts on March 19th and 20th and this is the best time to buy the required items for Nowruz.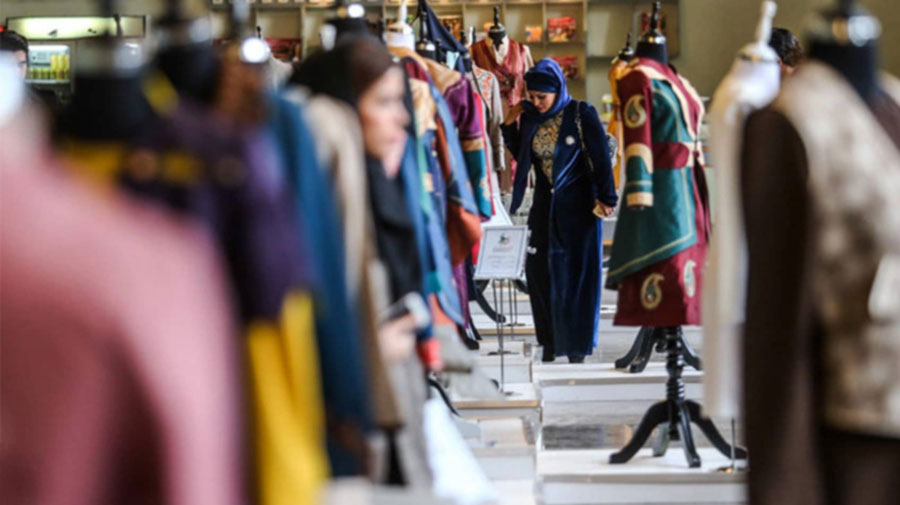 Chaharshanbe Suri
Chaharshanbe Suri is one of the most spring welcome events. Sur means a celebration. On this day, people will celebrate the arrival of the spring by lighting up the fire. The old Iranians lit the fire on the roof of their house and waited for the angels to come and help them. This custom is common in some areas of Yazd.
Chaharshanbe Suri festival is held on the last Tuesday evening of the year. If you are in Iran at this time, you will certainly see people outside the houses and gather around the fire.
Kuze Shekani
Kuze-Shekani (earthenware jar-shattering) is one of the traditions before Nowruz. Due to the Iranians' belief, breaking the jar will get rid of evils from home. Today, this tradition is still popular in villages and people throw their old jars from the window or roof and break them down.
Hajji Firuz
Haji Firuz is one of the Iranian folklore characters who come among the people at the beginning of Nowruz and informs everyone that Nowruz is coming. Hajji Firuz wears bright red clothes and a hat. He sings traditional songs that make people laugh.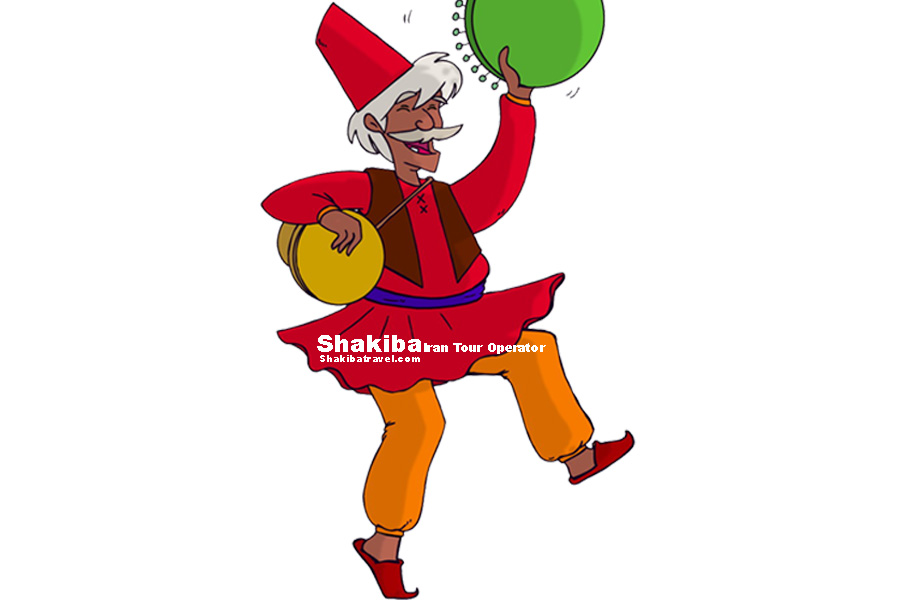 Hajji Firuz e, sali ye ruz e (It's Haji Firuz, it's only one day a year)
Hame medusa, manam midunam (Everyone knows, I know as well)
Eyd e Nowruz e, sali ye ruz e (It's Nowruz, it's only one day a year)
Arbab-e khodam, "sammule baleykom" (Greetings, my lord)
"Arbab e khodam", sareto bala kon (Raise your head, my lord)
Arbab-e khodam, lotfi be ma kon (Do me a favor, my lord)
"Arbab e khodam", be man niga kon (Look at me, my lord)
"Arbab e khodam", boz-boz e qandi (My lord, the billy goat)
*Arbab e khodam*, chera nemikhandi? (Why don't you smile, my lord?)
Beshkan beshkan e, beshkan! (It's a snap-snap, snap!)
Man nemishkanam, beshkan! (I won't snap, snap!)
Inja beshkanam, yar gele dare (If I snap here, this one will complain)
Unja beshkanam, yar gele dare (If I snap there, that one will complain)
In siah e bichare che qad howsele dare! (How patient this poor black [man] is!)
Haft-sin table
Haft-sin as a traditional table setting is one of the most important traditions in Nowruz.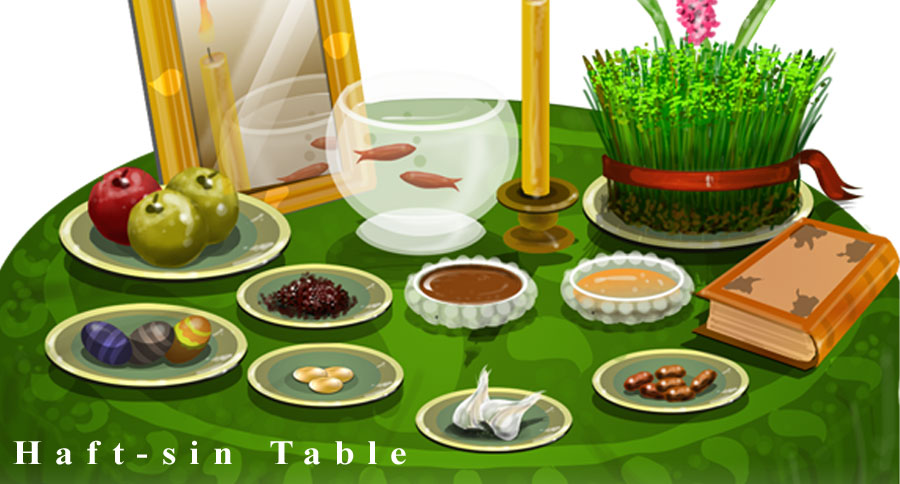 This table consists of seven items beginning with the letters 'S', in Persian"س":
Sabze (سبزه) – Growing wheat seeds
Samanu (سمنو) – A sweet paste made entirely from germinated wheat
Senjed (سنجد) – Persian fruit.
Serke (سرکه) – vinegar.
Sib (سیب) – apple.
Sir (سیر) – garlic.
Somāq (سماق) – sumac.
Families will put sweets and nuts on the Haft-sin table to welcome guests.
Cooking Samanu
Samanu is one of the foods prepared for Nowruz. This is done all together and accompanied by reading poetry. After cooking Samanu, some families share it with their neighbors and relatives.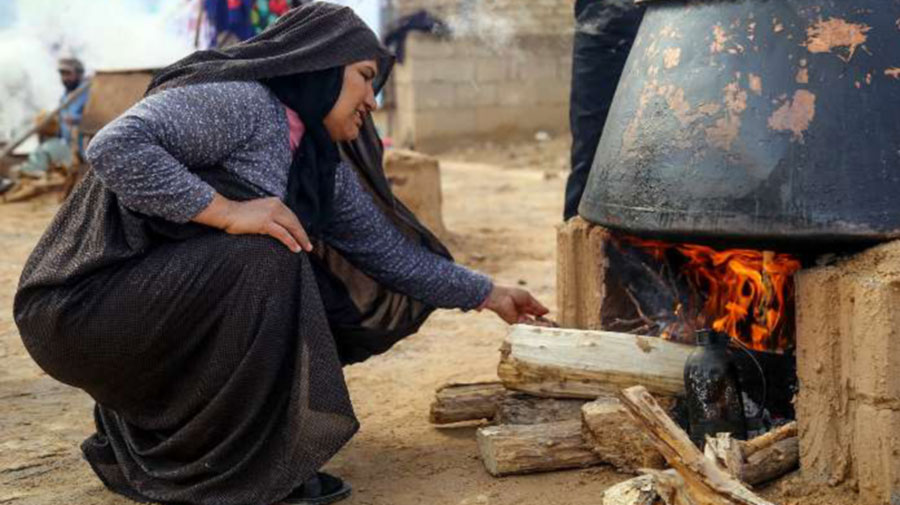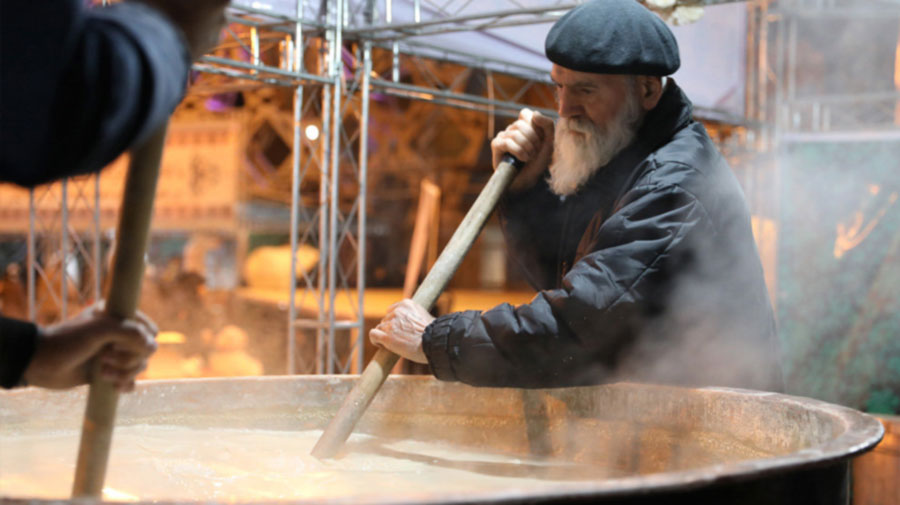 Visiting relatives and friends
Visiting neighbors and relatives is one of the main traditions of Nowruz. It will continue until the thirteenth day of Nowruz. Usually, people first visit elderly family members. They also visit those who lost one of their family members last year. They intend to console the family and create a spirit of hope.
Iran Kurdish Festival
One of the most famous ceremonies held in Nowruz is related to the Kurds of Iran. Nowruz will be held in Kurdistan from March 18 to 21 each year. Kurds believe that in these days, light and justice have triumphed over darkness and tyranny. Due to their belief, Kaveh Ahangar was victorious over Zahhak in Nowruz days. They wear new clothes and dance around the fire by lighting up the fire as a sign of light.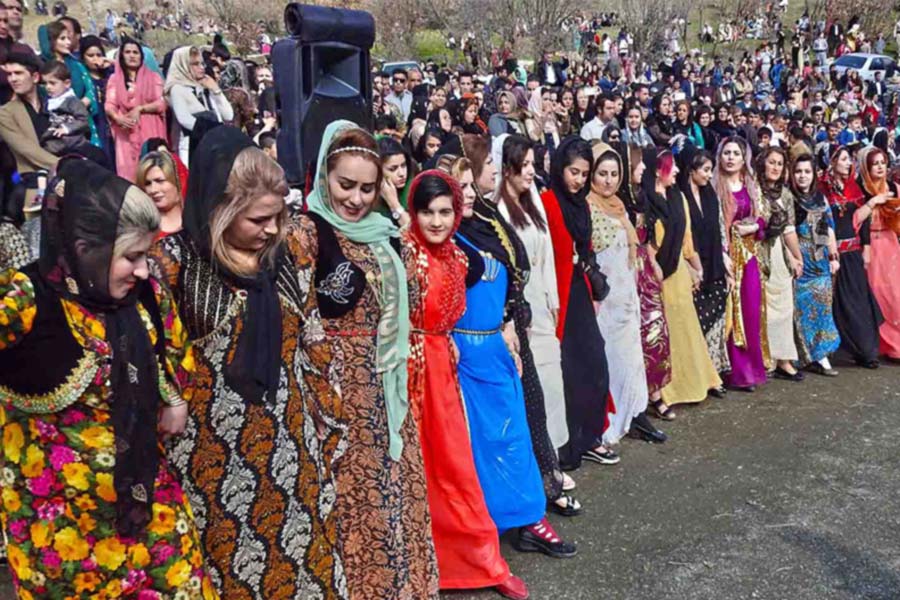 https://shakibatravel.com/wp-content/uploads/2019/03/Nowruz-16.jpg
200
300
Shakiba Travel
http://shakibatravel.com/wp-content/uploads/2017/12/explore-iran-with-shakiba-t-300x96.png
Shakiba Travel
2019-03-13 09:53:33
2019-04-18 05:08:27
Iranian Nowruz and Spring Equinox in Northern Hemisphere