Iran Tours
SHAKIBA Travel Company offers all the necessary services you need from A to Z, during your trip to Iran. The services include Iran tours, visa collection assistance, tour guides, transfer, transport (private car, van, bus, plane, and train), and accommodation (Hotels, Hostels, Ecolodges, Homestays, Guest houses). We need to say that based on your request, our team is ready to provide whatever services you ask for. Do not hesitate to tell us what you need. We are just here to listen to your requests and offer our top quality services.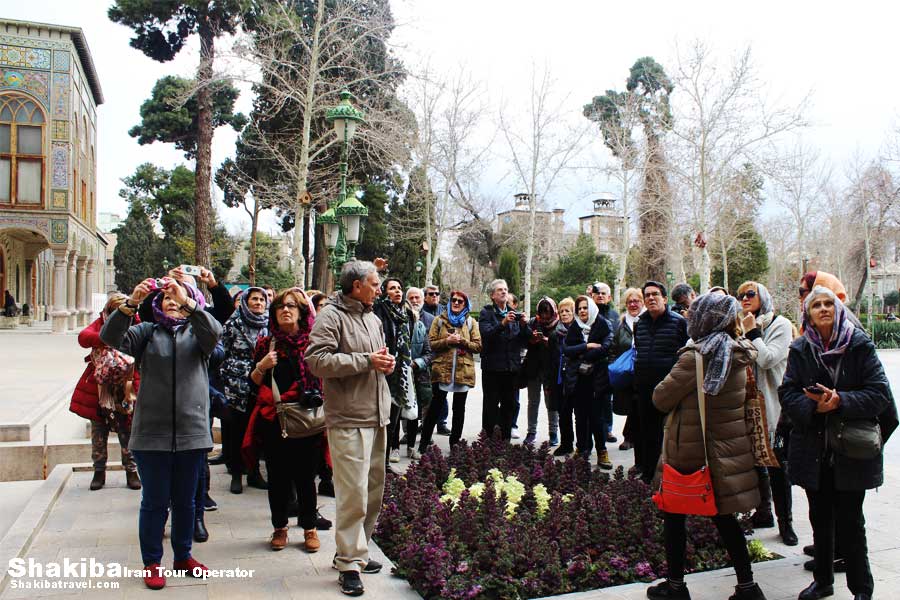 We plan our Iran tours in a way to keep your trip problems to the minimum. The packages include all the necessary services that travelers need. Choosing from among these packages will let you save a significant amount of time, money and energy. By the help of our packages, you have chances to travel with ease and comfort.
SHAKIBA takes your tastes and interests into attention and designs a variety of Iran tours like budget, luxury, classic and particular interest. Our packages are completely flexible. There is the possibility to select different parts of our packages and have a mixture of them. You can even have your tailor-made package.
Iran Super Budget/Cheap Tours
If you intend to travel at the lowest price and enjoy all the real beauties of Iran, you can make sure that our team pays great attention to your budget and of course your pocket. In other words, accommodations are guest houses and travelers would use public transportation in these tours. There is no meal included in these packages but in some of the accommodations, you'll serve free of charge breakfasts. Furthermore, the guide who leads the tour will be a local one.
Iran Budget/Cheap Tours
SHAKIBA's Iran budget tours are among its great requested packages and designed based on the time of travel. In these tours, accommodations are at 2-star hotels or guest houses and travelers would use public transportation. There is two meal (breakfast and lunch or dinner) included in these packages. The guide who leads the tour will be a local one.
Iran Classic Tours
Iran classic tours are provided to foreign travelers as the services by SHAKIBA Company. By the help of SHAKIBA's classic tours, you have the opportunity to visit the cities of Tehran, Isfahan, Shiraz, Yazd, and Kashan. The mentioned cities will be selected based on the trip route. In some of our classic packages, travelers will enjoy a visit to desert areas. Accommodations are at 3 and 4-star hotels and there will be domestic flights and private cars. Breakfasts are included for all the days and a private tour guide will lead the tour.
Iran Luxury Tours
Iran luxury tours are one of the services that SHAKIBA provides to foreign travelers to Iran. In our luxury tour packages, all the services are high quality with luxurious style. Accommodations are at 4 and 5 – star hotels and there will be domestic flights and comfortable private cars. All the meals will be included in these tours and the tour guide will be a private one who accompanies you through your journey.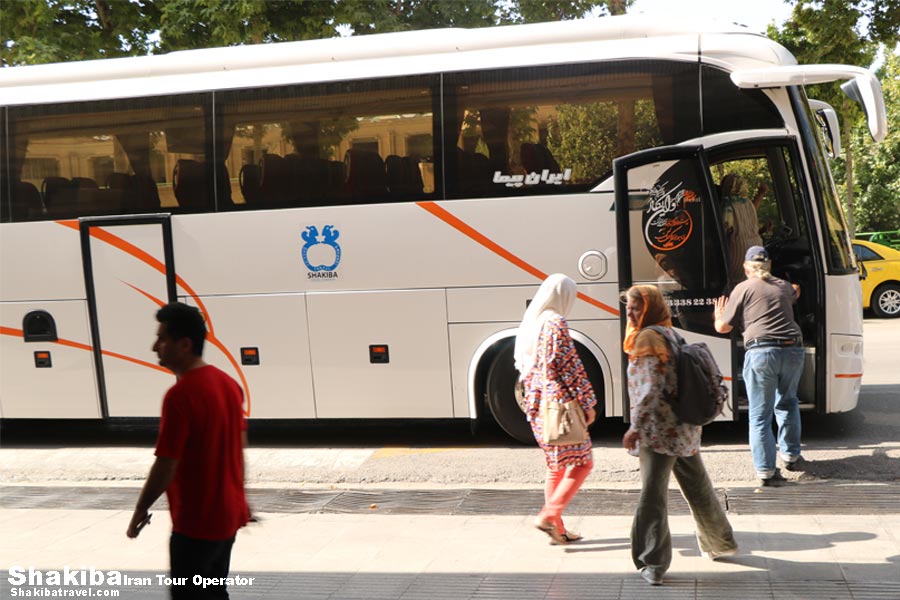 Iran Culinary Tours
Iran culinary tour is an opportunity to experience and taste various kinds of dishes and delights that are suitable to fulfill any interest and appetite.  If you are even a vegetarian, you could make food based on your desire. In fact, Iran is a multicultural country and influenced by the different climate and traditions, you would discover all of these cases along with diverse cooking style in this tour. There are several traditional dishes and mouth-watering food in Iran gastronomy such as Khoresht (stew) Kebab, Beryan, Kufteh Tabrizi, Khoresht-e mast, Ash (soup), Dizi and favorite beverages like tea and Dough (minty yogurt drink ). You will take part through the entire process, step by step of cooking Iranian food and have hands-on experience of preparing fresh and rich ingredients, cooking and finally serving the meals in an Iranian home.
To sum up, you will finish off this tour with:
Getting familiar with shopping in the city market and Bazaar of Iran
Learning to make traditional dishes
Enjoying a Persian food (cooked by you)
Understanding Persian hospitality and atmosphere of Iranian homes
Request this tour through SHAKIBA team is only a chance to have first-hand close contact with locals. The memory of this tour certainly remains with you for the days and months after.
Iran Independent Tours
Iran independent tours are becoming more and more popular for individual travelers for discovering Iran through their own eyes. Are you looking to experience a different Iran? Want to have the freedom to explore the best of Iran on your own? Look no further. The well-crafted itinerary can fulfill your needs. We believe that a map will be enough to find Iran incredible sites through the self-drive program. Besides that if you wish you can choose a professional guide to reflect you the unique travel interests.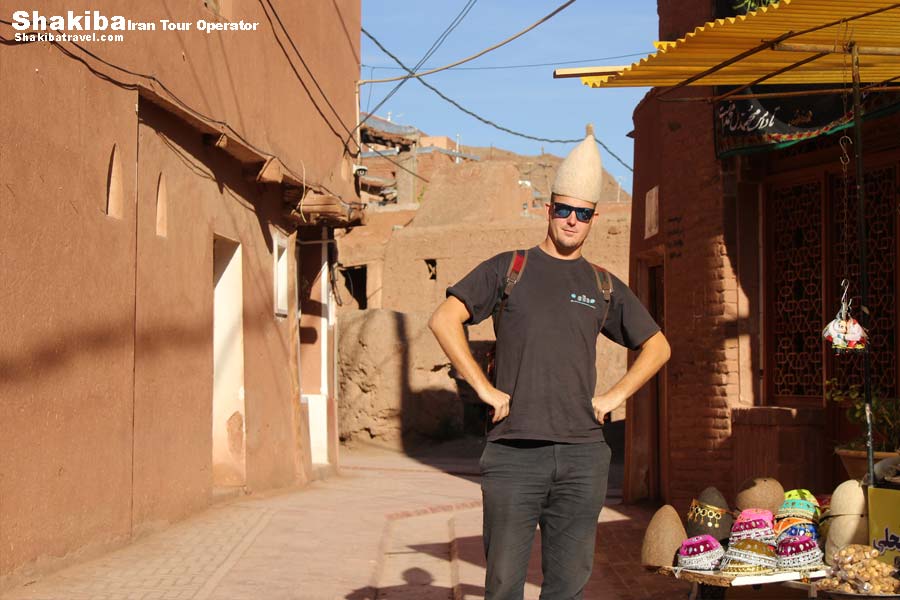 Think about the advantages of these unescorted tour packages:
Travel solely with your specific needs
Have plenty of flexibility and privacy
Choose your class of services
Have your guide's full attention
Spend time with locals and make some new friends
In addition, SHAKIBA team is ready to answer any questions you probably have on your mind. We provide the highest standard of services you need during your vacation. Don't hesitate to request this tour.
Iran Special Interest Tours
Iran special interest tours are offered to foreign travelers to Iran by SHAKIBA Company. If travelers have specific interests to follow during their trips, they'll have the chances to pick up one package of this category which includes Events, Culinary, Nomad, Mountain Climbing, Cycling, Music, Persian Language Learning and Handicrafts Workshops. There can still be more options based on the type of trip and your request.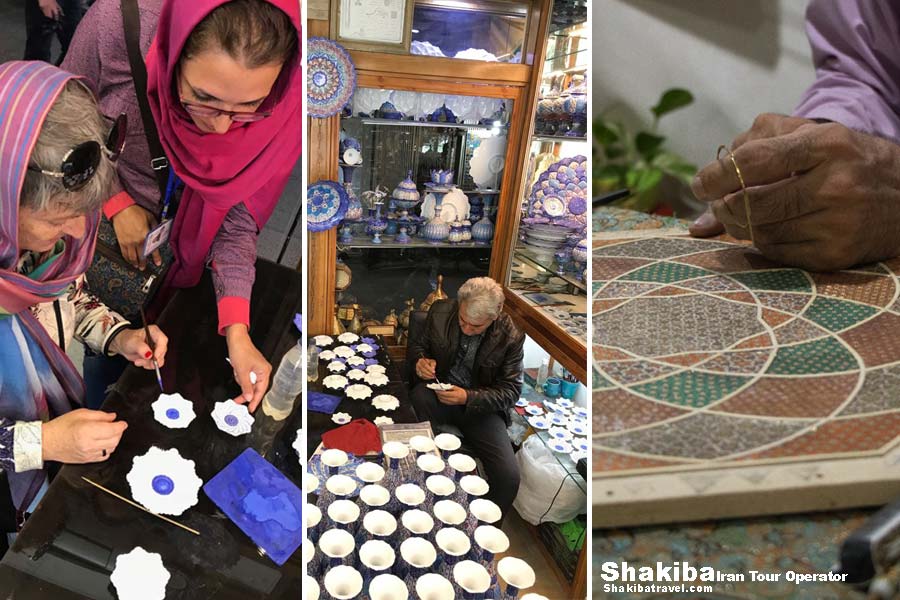 Iran Student Tours
Iran student tours are offering services to international students by SHAKIBA Company. On these student tours, education is a highlight along with the visits to Iran's tourist attractions. The packages include training courses for handicrafts, local confectionery, familiarity with intimate associations and Persian language learning.
Iran Tailor-made Tours
Shakiba's Iran tailor-made tours sound like a bespoke trip, which were designed based on your demand. Iran adventures and beauties such as various climates, landscape, history, and culture need enough time to explore. This package has flexibility towards times to even stay more in a place to discover at your own pace.
There are several advantages not to hesitate to choose Iran tailor-made tours:
Start the journey with your preferred dates
Choose the level of services you need (Hotels, restaurant, and transportation)
Get information about anything you'll ask for
Arrange the time with your interest such as to shop or relax more
To put in anther way, your preferences create this kind of Iran tour. Request Iran tailor-made tour to experience comfortable and stress-free travel. You just tell us what you would like to see and our tight-knit team prepares day to day detail itinerary to turn your trip a unique one.
https://shakibatravel.com/wp-content/uploads/2019/04/iran-tours-11.jpg
200
300
Shakiba Travel
http://shakibatravel.com/wp-content/uploads/2017/12/explore-iran-with-shakiba-t-300x96.png
Shakiba Travel
2019-04-06 10:47:23
2019-04-18 04:55:52
What services do we offer about Iran Tours?